Launch of Predator Free Whenuapai
Hi everyone,
I'm sure that most of us have heard about the Predator Free 2050 movement in NZ, which essentially started with Sir Paul Callaghan stating: "It's crazy and ambitious, but I think it might be worth a shot". He was referring to the eradication of rats, mustelids (stoats, weasels and ferrets) and possum from NZ. The over-arching goal was to re-generate our native and endemic bird population back to the levels before these invasive species arrived. Sir Paul made that statement back in 2012 and since then we've had the 2016 government launch a fund to support the initiative and a swathe of activity throughout the country as individuals, communities, towns, cities and regions jump on board to try to achieve what many term as impossible.
This subject is close to my heart. We have a property in Coromandel and we watched as our native and endemic bird populations collapsed under the pressure of these introduced pests. Our plant life also struggling to grow as Possum ate their way through the bush. Did you know that 20 Possum can eat 6 kilograms of fruit, leaves and flowers every night! In 2015 we started to fight back on behalf of the birds. We had 80 wild cattle taken out of our bush and launched a significant trapping programme to bring the pests under control. Although we are far from the finish line, the results are there to be heard and seen. We have taken the native and endemic bird species on our property from a low of two in 2015, to 16 now. It can be done.
There is no better time to launch Predator Free Whenuapai (PFW). The 'talk on the street' during the Covid-19 lockdown has been all about the birds. Kereru swooping low over the street; tui chatting away through the day; possible sightings of a kaka; good numbers of piwakawaka (fantail) and I have even noticed an increase in riroriro (grey warbler). Whenuapai also remains a hot spot for kotere (kingfisher). We have also had a number of fascinating introduced species sighted. A flock of cockatoo heading across the village, spoonbill down on the estuary and a strong population of rosella. We all seem to be enjoying the experience but I can assure you it can be even better!
PFW is the predator pest aspect of local community group Living Whenuapai, you'll find us on facebook. The other aspect is focused on pest plants and planting more native throughout our community. My focus is on working with our community – through the entire Whenuapai suburb – to get our pest population below 5% of the original level (100% is our starting level). In achieving this, along with providing our bird species with an increase in suitable areas to nest and feed, we will be successful with the over-arching goal of 'bringing back the birds'.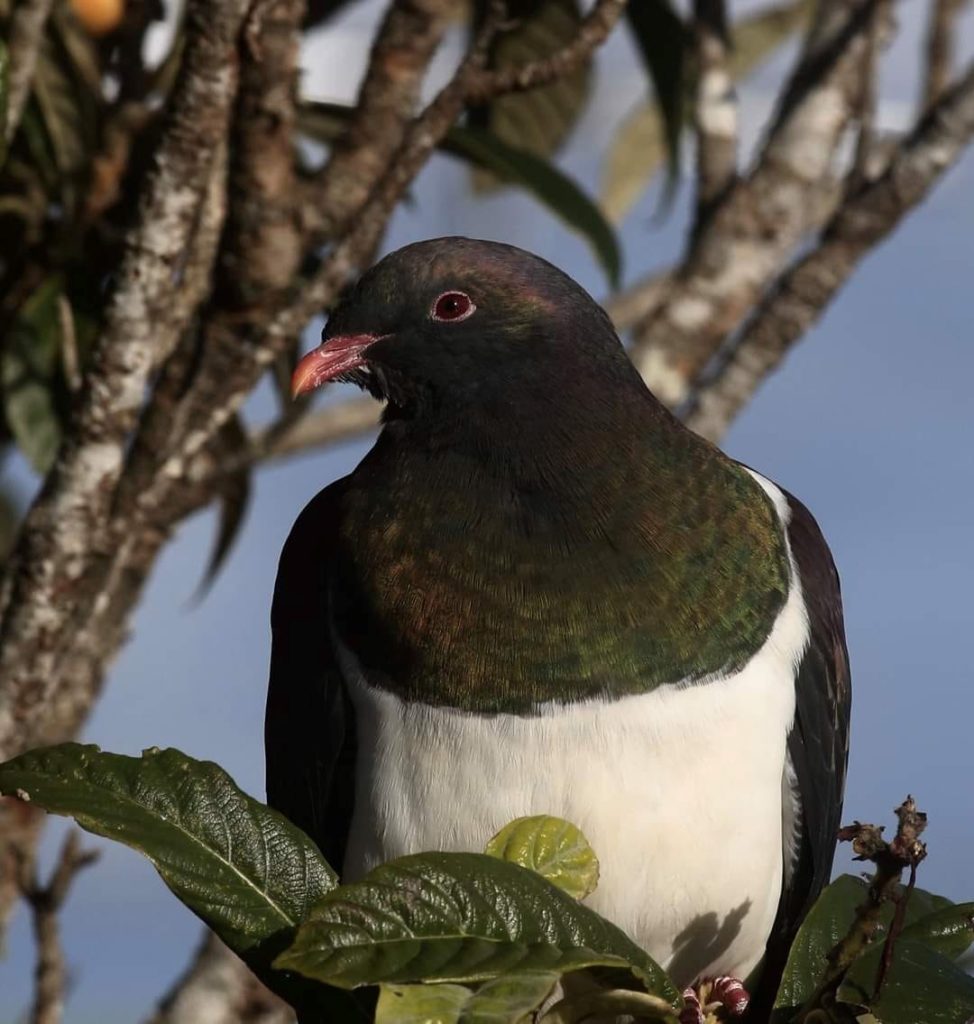 Living Whenuapai have been running a bait pulse throughout the community for a numbers of years now, and our neighbours at Herald Island are well progressed with their own pest eradication initiative. Our objective is to scale the project up significantly to cover the nearly 2000 hectares of land in Whenuapai – from SH16 in the west, harbour to the northwest and north, and SH18 to the east.
We have received funding support from Auckland Council and Predator Free NZ to enable us to introduce a trapping programme to our council land areas along with our own properties. The initial aim is to have one in every four homes with a trapping programme and that should be enough to have a significant impact on the local rodent population. From my experiences over the last five weeks, we will do a great deal better than that.
We have rat traps in tunnels available right now, plus can make available possum traps and very soon DOC200 traps for larger land blocks where you may have stoats or weasels.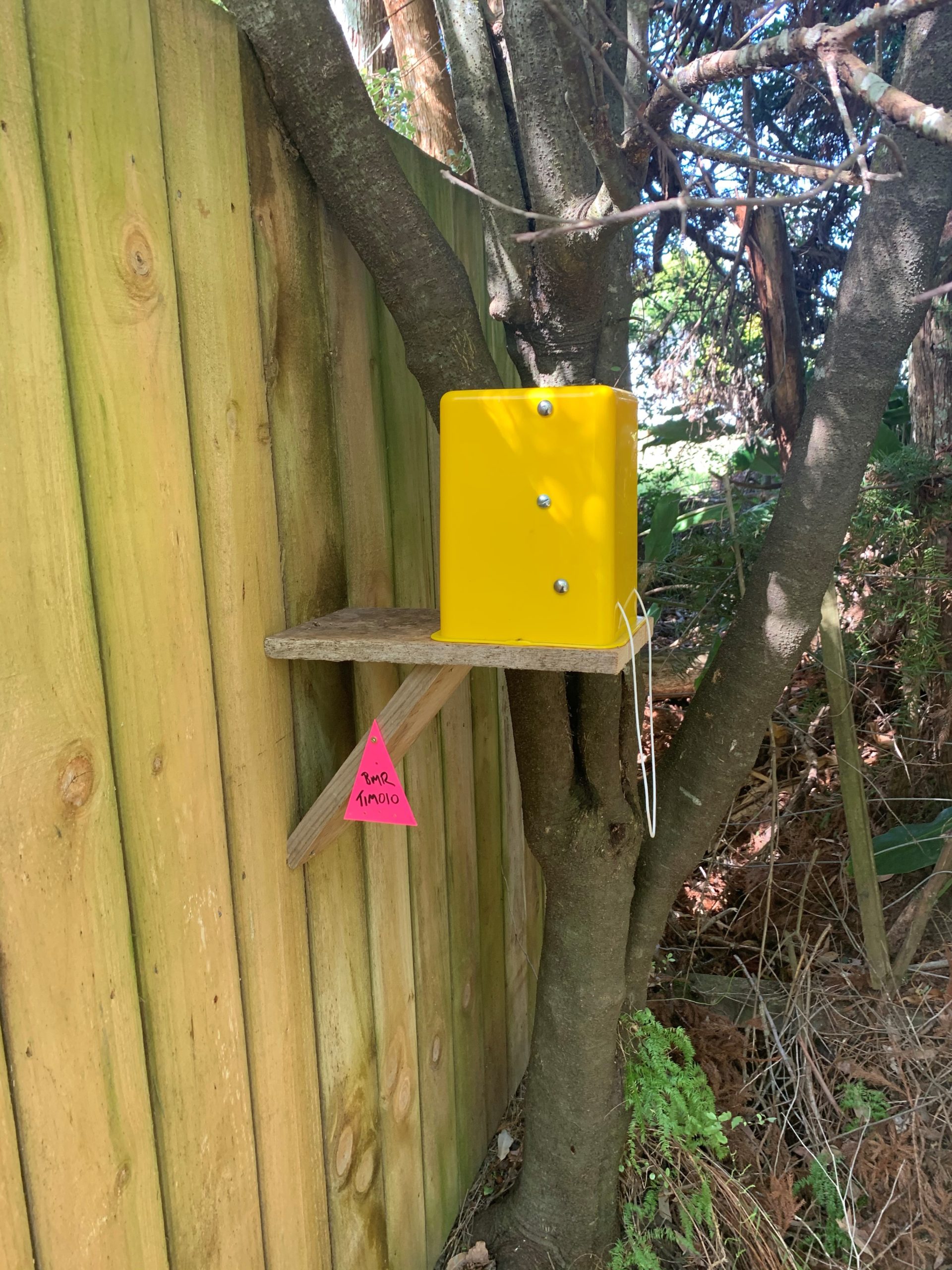 How can you become involved? The first way is to get a trap, set it up on your property and enter any pest kills into an app called TrapNZ. We can help you with the trap and the initial set-up. It allows us to gather 'kill data' from our entire suburb. At the same time, join up to the Living Whenuapai and WPF database and you will receive monthly updates on what we are catching around the community. As we experience success, we will move to reporting what we think our base-line pest population is (remember the below 5% target) and with that we'll come to you with weird and wonderful bird sightings and experiences taking place through our community.
The final action to take right now is to join up to Living Whenuapai Facebook page. It is here that everyone will be able to share their wins and create an understanding of the difference we are making.
Note that there are a number of other ways you can participate in this community initiative. If you have timber 150mm wide x around 20mm deep sitting around at home, or old screws about 50mm in length we'd love to have it as we can make more rat tunnels. If you are a local business and would like to participate in sponsorship of related events and activities, don't be shy! Koha can come in many forms and we can assure you that it will be greatly appreciated. Just let us know how you think you can help.
If you would like to get your teeth stuck into this project, drop me an email or give me a call! Getting stuck in may come in the form of a single trap on your property through to assisting in checking trap-lines through the suburb. We continue to look for neighbourhood contacts who can work with their street(s) on the initiative in a way that suits that neighbourhood. That is one of our community's challenges – melding the various needs of our different land-use types as we move into the future.
As we work our way out of the current lock-down, we will be organising community events where you can come along and hear more about this initiative. We will also have introductory trapping sessions where we'll show you the various trap options, how to set them up and also when to use mechanical traps versus bait stations.
If you would like to have more information, or want to know how you can help, contact me on tim@livingwhenuapai.org.nz or 0275752327.
Regards,
Tim Johnson